Inclusive Hours by SISTA x daphni
Hi folks!
If you follow the daphni adventures, then we're sure that you know what SISTA and their commitments are in our start-up ecosystem.
That's why we organized the Inclusive Hours, in order to open the doors of the VC world to ambitious women entrepreneurs.
The event took place on Tuesday, 21st September, in our colorful offices located in Sentier. It was a great opportunity to gather people from different backgrounds, with different projects and perspectives, but who all share the same mindset!
Here are the different thematics that we discussed during this inspiring "Itinerary Journey": serial-entrepreneurship, impact investing, scaling a business, and the differences between a Family Office and a VC. We also had the great pleasure to welcome Marion Carrette, founder of Zilok, OuiCar and currently CEO of Anny Blatt, to talk about her career. Huge program, right?
Let's share with you what we've learnt!
Marion Carrette's talk, moderated by Charles-Henry Tranié
We started the morning with an inspiring talk by Marion Carrette. Marion is a serial-entrepreneur: she created 2 successful companies and is currently taking over another one. So, having her to share her main learnings towards all the ups and downs she had to deal with was a very valuable moment!
Marion Carrette created her first company, Zilok in 2007 (marketplace to share low-usage time objects between people) when she was only 25. As the business expanded, she decided 2 years later to focus on cars only, after she discovered an insight: owning a car doesn't make sense as long as it stays in the parking lot most of its time. So why couldn't we just rent someone else's car for punctual needs? The idea unsurprisingly met a huge success and OuiCar expanded much faster than Zilok. At that time, Jaïna Capital (Marc Simoncini's Family Office) joined forces with Marion to support her growing activity.
And sometimes the stars align: Marion Carrette met Guillaume Pepy, CEO of SNCF, during a diner where she was sitting just next to him. He told her about a trip to the USA he has recently done and how much he was amazed by… a competitor of OuiCar! Marion Carrette replies "well, what about us?", as she was precisely looking for new funds. This is the story of when Ouicar was bought by the SNCF. A story beyond money: SNCF brought to OuiCar the network and helped them to maintain a sustainable growth. Charles-Henry points out the fact that SNCF had a great attitude towards OuiCar: "They let them in their own offices and were smart enough to listen to the startup needs. They didn't want to impose their rules".
Beyond business and work, Marion Carrette also talked about an important life choice: leaving Paris to settle in Marseille in 2014. "During almost 4 years, I came 4 days a week to Paris. Three years after SNCF joined us, I decided to leave OuiCar as the CEO and let my managing director manage the boat".
But the entrepreneurship fever was not over! Marion especially enjoys "the beginnings" and launching new projects. She spent almost 8 months looking for a new idea. This time, she went for something completely different: she decided to take over an existing company, in the French textile industry. Anny Blatt is a famous knitting company — at least for those who watched Anne Sinclair in 7 sur 7, good old days.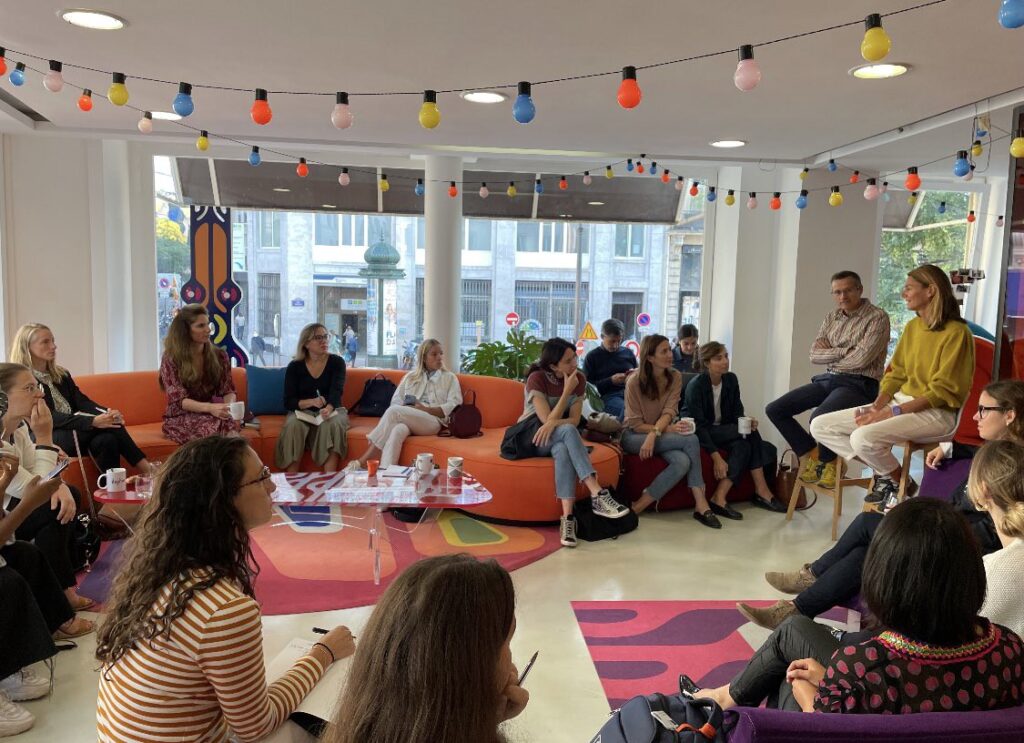 Taking over a company implies different challenges than when you create one. According to Marion, you have to deal with an existing team, and the entrant CEO is the newest member of the company. You also have to consider the history of the brand, its heritage and culture. But Marion has strong shoulders! Wondering about how Anny Blatt is going to relive? Go have a look and follow the brand on their LinkedIn page!
The talk goes on, and Marion, in front of an audience mainly composed of women, gave us a precious testimonial and had the opportunity to give her opinion about fundraising as a woman. For her, it has always been an advantage. Why? Because obviously there are few women founders so the media and institutions are curious and willing to push them in the forefront.
As a founder, Marion had to face important challenges such as dealing with growth, hiring the best people for her company, learning how to manage a team, but also cultivating resilience. When launching a business, you hear a yes more often than a no so moving on and not giving up is a clear asset. Diversity in a team is also a precious benefit for Marion. Indeed, how would you bring new ideas or see a problem from a different point of view if everyone has pretty much the same background?
For sure Marion Carrette inspired many women during this event as her testimonial was echoing a lot with their feelings towards their different business stages. That's the magic of such moments. ✨
Following Marion Carrette's talk, the daphni investment team joined us for the Itinerary Workshop. They tackled multiple issues we are happy to share with you.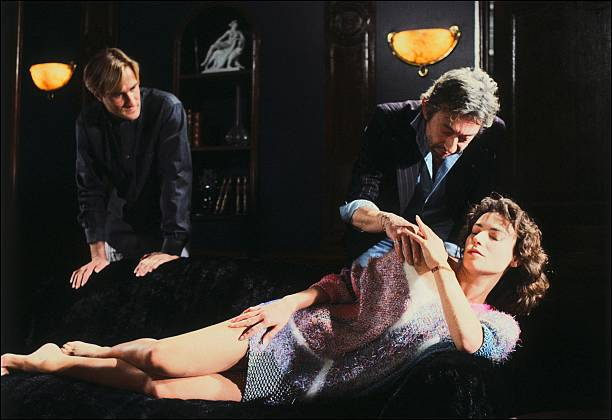 Here are the Key learnings:
Back Market — From Zero to Hero: How to scale a business?
Pierre-Yves Meerschman and Paul Bazin gave their feedback on how Back Market managed to scale their business.
resilience, resilience, resilience: if you know how to turn a difficulty into an opportunity, then you are ready to do really big things!
the vision & the knowledge of the market: knowing the rules of the game is a must. But having a vision towards what you want to build is key, especially when you are creating something that has not been done before!
the team is the pillar of a start-up: choosing people who share the same vision makes the company scale much more faster because your mission as a founder will be aligned with the inner convictions of the employees.
Marc Simoncini: The Entrepreneur Fever
Then we had the chance to go on with Marc Simoncini's talk about his diverse entrepreneurial experiences.
He shared with us what makes for him a good entrepreneur:
Someone who is passionate about what he is creating. For example, Marc revealed that Angell is the company that made him happier than iFrance and Meetic because he really enjoys the e-bike and its market.
Someone who is bold and knows how to convince others. That's why he really enjoys talking with young entrepreneurs. They have ideas that are completely out of the box and they know how to stand out!
We often hear this statement: 'you should always hire someone who is better than you'. And Marc Simoncini confirmed the accuracy of this!
Impact investing vs. ROI?
After this very inspirational talk with Marc Simoncini, we had Pierre-Eric Leibovici and Stanislas Lot on stage to talk about impact investing.
They gave us their vision about what defines the 'impact' and how we can apply it in our investment thesis.
At daphni for instance, we are convinced that impact would rather come from changing global usage. "Building da city. For. Good." is much more than our tagline. It's a whole spirit and vision that we truly believe in and that we reflect on our investments.
This panel was mainly the occasion to discuss with the women entrepreneurs of our audience and to see how much the idea of impact investing could be seen from very different perspectives.
Family Office vs Venture Capital
Finally, we closed these Inclusive Hours with the topic of fundraising and the differences between Family Offices and VCs.
And who else would've been more relevant to talk about this than Charles-Henry Tranié and Shabir Vasram? If you don't know, they're now both part of the daphni investment team but also worked at Jaïna Capital, the FO of Marc Simoncini! So they know perfectly what they're talking about.
For Charles-Henry and Shabir the main differences are the following :
A Family Office is quite agile and sector agnostic, while most VCs have an investment thesis which they refer to.
This has a main drawback: not being focused on one market means not being specialized in something in particular
FO are more or less related to former founders or C-levels, so the entrepreneur behind has a wide experience and expertise to share (for instance if you are an e-commerce start-up, you would be probably more interested to have the family office of a former entrepreneur in e-commerce than in telecommunications.)
VCs are able to provide more funds and they often are part of the following rounds once they are in a deal. They also know how to support a start-up in their expansion abroad for instance.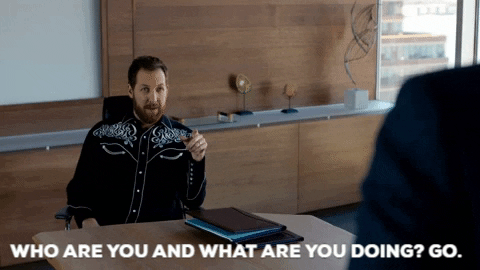 It was one of our first events after the several lockdowns that we all faced. And it was our pleasure to have all these women together and to enable them to network. We really missed physical events!
Supporting initiatives such as SISTA has a deep meaning for a VC fund such as daphni. All of us are acknowledging the gender gap in the fundraising process, and the important issue of the place of women in our start-up ecosystem. But let's be honest: actions matter more than words!
Opening the doors of VC to entrepreneurs is a way to reduce their fears by explaining what our work concretely is. And at the end of the day, entrepreneurs and VC are building da city for good ALL TOGETHER!
Special thanks to SISTA for their dedication and work. Big up to Déborah Loye, Edna Cohen Ohana & Fabiola Dor 
Da yours, 
The daphni team.