Oh no, not a 2019 rewind and a 2020 outlook again!
2019, what an exciting year for the French tech ecosystem! For us at daphni, the year has been filled with positive improvements, challenges and inspiring moments. We will start with our portfolio, consisting of 28 incredible companies that we support and help to scale. We are proud to say that some of them have already secured their Series B with €20M+ in financing. Of course, a big welcome to Trusk, Hemea, Zoov as well as one other non disclosed deal in da family in 2019 😉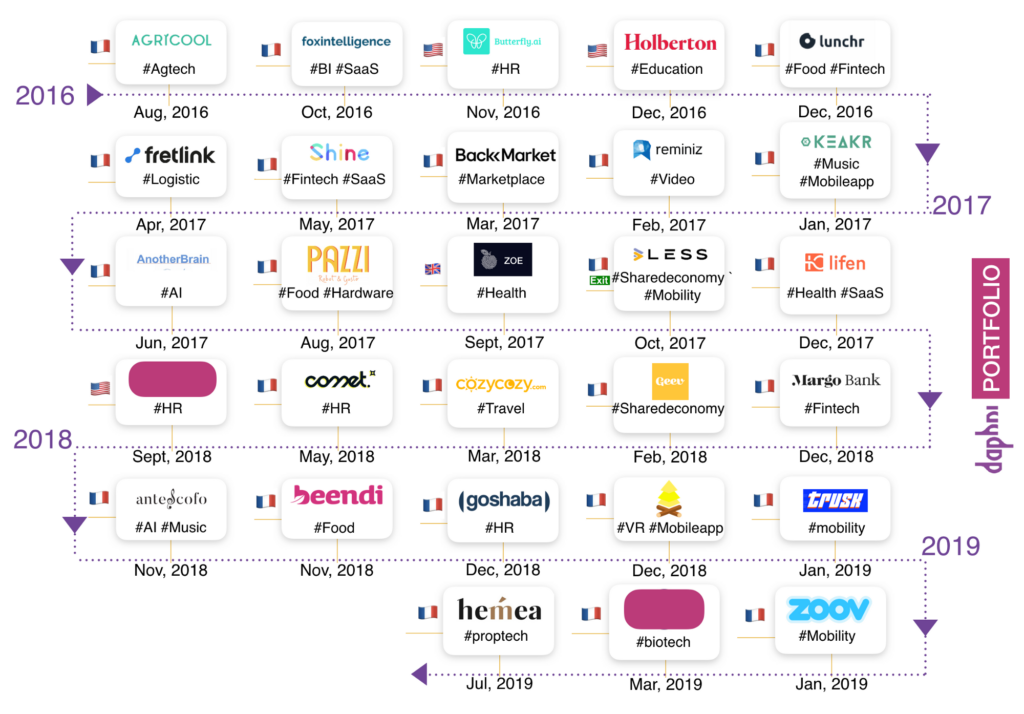 After three years of investment, we can confirm that:
we like deals with great potential that would not always create consensus in the small VC market. Said differently, we are audacious!
we have a strong tech for good prism. We think that new usages around tech for good projects drives high growth rates.
our companies are performing very well, with some reaching incredible success, already 8 Series B secured with €20M+ in financing.
even though still being intangible, we have seen the tremendous value created by our portfolio companies, which later on will be confirmed in market standards.
our portfolio companies have created +1350 jobs!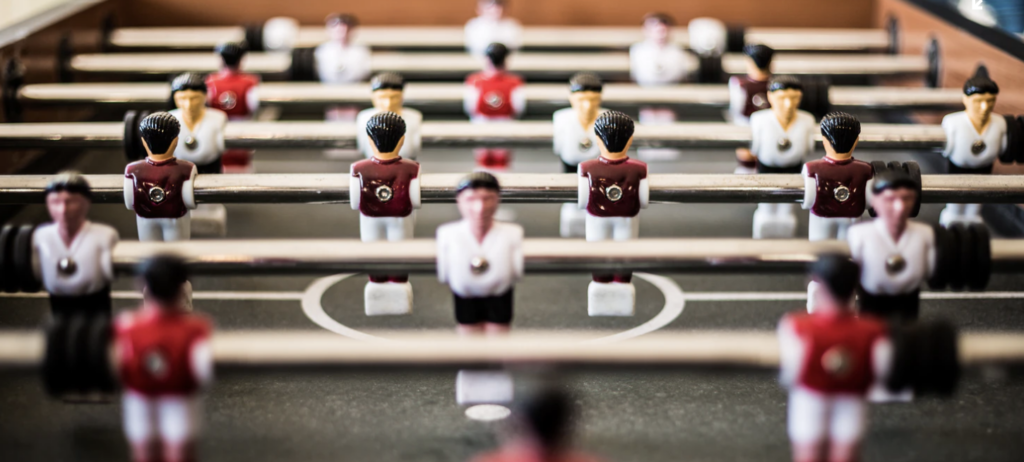 Two words have especially defined our 2019, as it has been at the core of our work and projects, made our days and made us stronger: Collective Intelligence!
Yes, we know what you think, it can easily sound superficial, but believe us — it has really helped us to reach success during 2019 and we will happily bring it with us into the new year. We have a lean organization, and thanks to this spirit, we manage to deliver many internal projects helping us to deploy our investment strategy in the best conditions: sourcing the best deals, supporting founders, attracting great co-investors, preparing for scaling, involving community members, bringing on board first in class independent board members, keeping building a great ecosystem around us,…
It goes without saying that collective intelligence is synonymous with great vibes and optimism — a strength that we nurture at daphni every single day, and which is mastered by the talented Jaina team, which we welcomed during the year. They bring on an entrepreneurial skill-set and approach: Marc Simoncini, Charles-Henry Tranié & Shabir Vasram. Our new adventure is described in detail in this Medium post. This merge is once again showing how we are raising our ambition further and how we are innovating in the VC market.
We were not the only one in the ecosystem to have a growing ambition.
In 2019, we have met founders who sought higher valuations for bigger investments earlier and earlier in their development (which of course can be argued as being something both good and bad). This is mainly due to the gain of interest from foreign investors and public authorities for the French tech ecosystem. There is more and more competition for great French deals and the French government has announced its list of the top 40 tech companies followed by the 120 most promising startups.
What we can learn from this increase of capital and interest is that, marvelous projects have higher chances to achieve their ambitions. However, this brings the sensitive question of the exits on 1) a France level 2) a European scale. Players from different ecosystems have brought on ideas about how we can develop a European stock exchange, which would compete with the Nasdaq by supporting the best tech European companies. This is a big question mark for now, which we want to push forward in 2020.
To nurture this high ambition, it was necessary to build stronger bridges between European hubs to ultimately foster these exits.
For this to become reality, European actors have to work towards making Europe stronger. At daphni, we organise the event "The VC Bridge" every year, bringing different actors together to discuss relevant and important topics concerning us all. This year's event organised with our co-hosts e.ventures, Heartcore, Kibo Ventures, Lakestar, Notion and with the support of La French tech took place at We Are here in Paris on the 3rd of December, and to say the least, it was a blast! An afternoon filled with inspiration, innovation, networking and lots of fun!
We are also very proud to have announced the second version of the homemade daphni smartphone application during 2019.
The whole team has worked together to develop the new version, answering to all the needs of our community; our founders, C-levels, Corporate LPs, individuals and experts. Teamwork is at daphni's core and it has enabled us to launch a unique platform and app, which transforms the way in which we review deals, the way we help and work with our portfolio companies, and the way we engage our community of 350 outstanding daphnipolitans.
Another event we take a lot of pride in from 2019 is TechBikers, as it clearly shows the strength of collective intelligence.
In May 2019, we gathered people from across Europe (London, Berlin, Rome, Madrid, Paris, Brussels…) and set off on an incredible adventure, overcame a major challenge together and built long-lasting connections. Doing so for a good cause, made the ride even more emotional and memorable.
Last, but not least, we demonstrated our collective intelligence through the organisation of our successful event "DA Family Party" which we celebrated together with all employees from the startups in our portfolio.
They represent the backbone of the growth of our portfolio companies and are the reason why these companies scale. It was an absolute terrific idea to build bridges between them and us, and pollinate all parts of our ecosystem to help our startups to keep on growing.

And we couldn't end this article without mentioning that we are proud to be the French partner of the promising Included VC.
An initiative leaded alongside Notion Capital, Mangrove, Creandum, Seedcamp, Point Nine, Enern and K-fund. Included VC is a Pan-European program running for 12 month for 30 fellows who have been selected among 1400 applications. The aim of the program is to open the door to VC for underrepresented and diverse talent, by transferring knowledge and giving access to and insights into the industry. Ultimately, it is to prepare them for their future jobs as investors.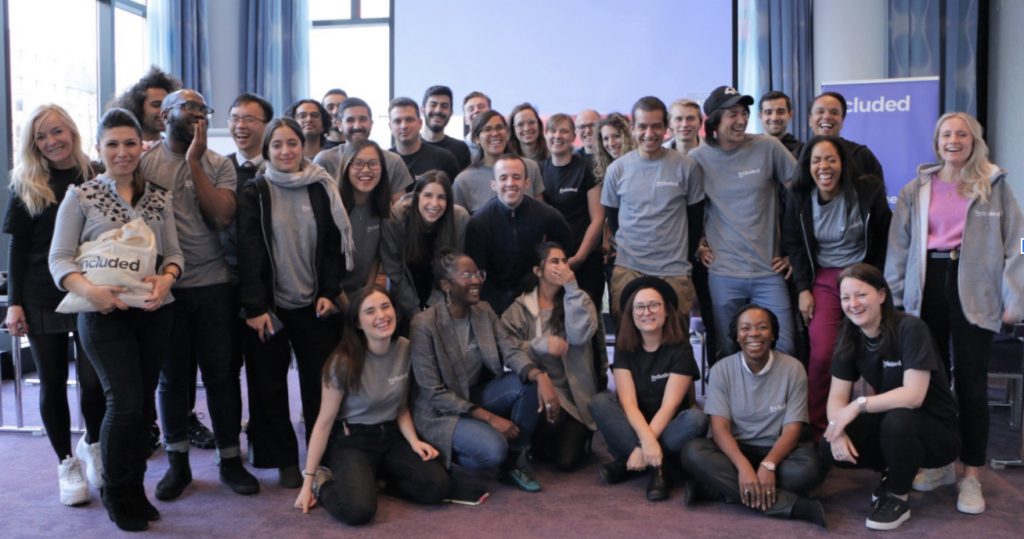 So, 2020, be ready because here we come, and we are more excited and stronger than ever!
Our objectives in 2020 are diverse:
we will keep supporting the companies in our portfolio with strong enthusiasm. We know that some will outperform and others will have more trouble to scale. In both cases, we will help their founders to find the solution to potential barriers
we will launch our new fund, daphni Yellow with the same strategy as daphni Purple
we will leverage the market research and deal flow hunting by investing in companies operating in markets, which we think have strong potential (without sharing too much of our secret sauce, we think that there will be more and more opportunities in proptech, fashion tech and medtech)
we will keep strengthening the team with new talents…


Cheers to a wonderful holiday season and we wish you a successful 2020!