Welcome in da House AGUA BLANCA!
BOOM! AGUA BLANCA COMPLETED A €2.5m SEED ROUND
You probably never heard of it before as it's completely new, so let me present you this new Home and Personal Care brand. It has been founded by two serial-entrepreneurs, Sébastien Fabre, co-founder, ex-CEO & Chairman of Vestiaire Collective and Yann Le Chatelier, ex-Artistic Director of Vestiaire Collective. Difficult not to fall in love with them, who have already demonstrated their ability to create new usages with Vestiaire Collective, a unicorn and role model of the circular economy.
With Agua Blanca, Sébastien and Yann are addressing the Home Care and Personal Care market with, once again, the desire to participate in the transformation to come in these industries in terms of consumption patterns and consideration of environmental issues.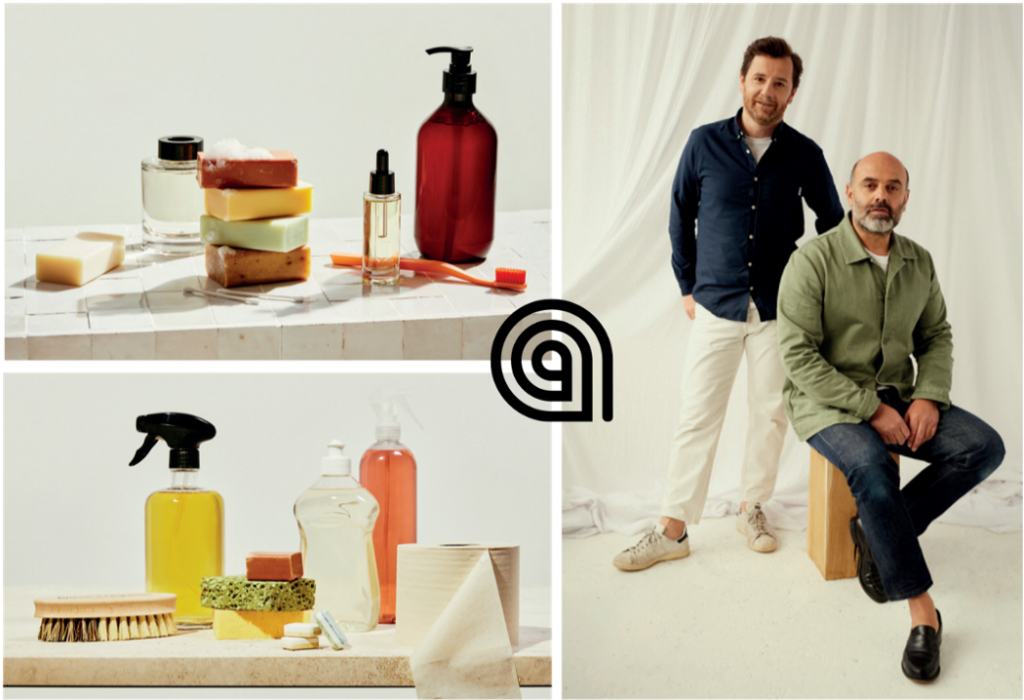 AGUA BLANCA is building its development on two pillars. First, a community of "Super Users", everyday experts and scientists to select the products visible on the site. Secondly, a predictive and personalized model to develop the catalog and adapt its offer to recurring household use.
"I am a great believer in the halo effect generated by the power of an involved and aware community, especially on current consumption behaviors" says Sébastien.
The selection of products unearthed meets precise specifications: "clean" of course, but also efficient, without neglecting the objective of giving meaning and pleasure to routine daily tasks.
"Our catalog responds to a strong desire to advance the use of eco-responsible products, without actually mentioning it. I believe that awareness is general, but users need guidance, tools, and especially not a lecture on their relationship to ecology." says Yann.
The founders have focused on the user experience and promise on their site to bring together, in a modern and thoughtful way, the best of the so-called "alternative" brands. The site, which aims to meet all the consumption needs of users in the personal care segment, will offer a selection of brands capable of covering the various local and international consumption profiles. The founders plan to launch the site in September and guarantee a number of initiatives and recruitments before then. Stay tuned!
The daphni team is very glad to accompany the team to initiate new uses and build da city for good! And if you're interested about AGUA BLANCA, you can listen to this episode and watch this video of Sébastien Fabre.
Da yours,